Human skeletal asymmetry. A study of directional and fluctuating asymmetry in assessing health, environmental conditions, and social status in English populations from the 7th to the 19th centuries.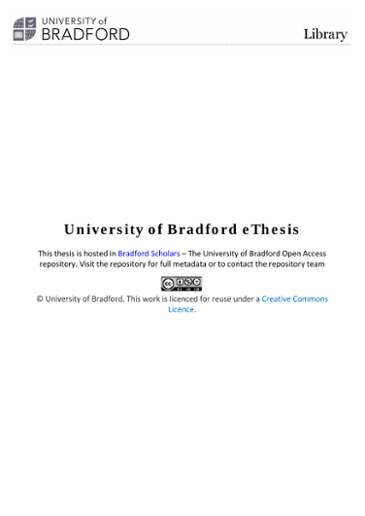 Publication date
2010-06-07T14:37:04Z
Supervisor
Knüsel, Christopher J.
Buckberry, Jo
Rights
© 2009 Storm, R. A. This work is licensed under a Creative Commons Attribution-Non-Commercial-Share-Alike License (http://creativecommons.org/licenses/by-nc-nd/2.0/uk).
Institution
University of Bradford
Department
Division of Archaeological, Geographical and Environmental Sciences
Awarded
2009
Abstract
Asymmetry is a useful tool for osteological analysis as it detects disruptions in the developmental stability of osseous structures attributed to environmental and biomechanical environments. The primary aim of this study is to establish a baseline for normal levels of asymmetry in English archaeological populations in order to distinguish between normal population variation and increased developmental instability or biomechanical stress. Directional and fluctuating asymmetry is assessed through a database of a comprehensive selection of osteological measurements throughout the skeletons of 1753 adults and subadults. The sample is from 11 archaeological sites spanning the Anglo-Saxon to the Victorian periods. The extent of developmental instability is also determined, for the first time, by employing the prevalence of population outliers. The normal range for directional asymmetry was found to be -5.79 to 6.62%, while fluctuating asymmetry was found to be 0 to 6.53%. The extent of asymmetry, however, was found to be trait specific. Deviations from normal population levels of asymmetry were found to be due to a complex mixture of biomechanical and environmental stresses influenced by age, sex, settlement type, socio-economic status, and period-specific origins of the sample populations. Possible causes of asymmetry could be discerned from comparisons of the levels of population asymmetry when placed in the context of physical activity, social networking, health, and environment developed from the historical, archaeological and osteological record.
Type
Thesis
Qualification name
PhD
Collections
Related items
Showing items related by title, author, creator and subject.
Trade credit terms: asymmetric information and price discrimination evidence from three continents

Pike, Richard H.; Lamminmäki, D.; Cravens, K.; Cheng, N.S.

(

2005

)

Trade credit terms offer firms contractual solutions to informational asymmetries between buyers and sellers. The credit period permits buyers to reduce uncertainty concerning product quality prior to payment, while the seller can reduce uncertainty concerning buyer payment intentions by prescribing payment before/on delivery or through two¿part payment terms and other mechanisms. Variation in trade credit terms also offers firms price discriminating opportunities. This study, drawing on the responses of 700 large firms in the US, UK and Australia, explores trade credit terms through the twin objectives of reducing information asymmetries and discriminatory pricing. Support is found for both theories.

The March of Time: Evolving Conceptions of Time in the Light of Scientific Discoveries

Weinert, Friedel

(

2013

)

The aim of this interdisciplinary study is to reconstruct the evolution of our changing conceptions of time in the light of scientific discoveries. It will adopt a new perspective and organize the material around three central themes, which run through our history of time reckoning: cosmology and regularity; stasis and flux; symmetry and asymmetry. It is the physical criteria that humans choose ¿ relativistic effects and time-symmetric equations or dynamic-kinematic effects and asymmetric conditions ¿ that establish our views on the nature of time. This book will defend a dynamic rather than a static view of time.

The asymmetry of the New Keynesian Phillips Curve in the euro-area

Chortareas, G.; Magkonis, Georgios; Panagiotidis, T.

(

2012

)

Using a two-stage quantile regression framework, we uncover significant asymmetries across quantiles for all coefficients in an otherwise standard New Keynesian Phillips Curve (NKPC) for the euro area. A pure NKPC specification accurately captures inflation dynamics at high inflation quantiles.