Developing a customisation blueprint for management consultancies to better serve their clients.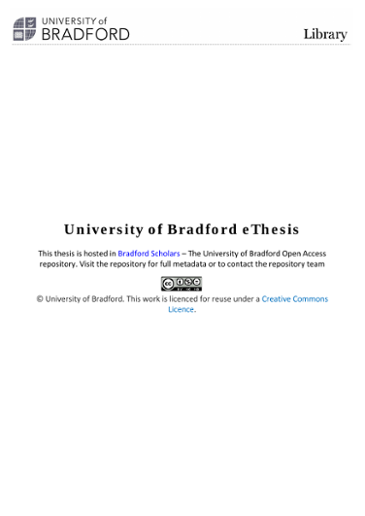 View/Open
Developing a customisation blueprint for management consultancies to better serve their clients - DBA Thesis.pdf (5.184Mb)
Download
Publication date
2015-07-01
Supervisor
Barber, Kevin D.
Breen, Liz
Rights

The University of Bradford theses are licenced under a Creative Commons Licence.
Institution
University of Bradford
Department
The School of Management
Abstract
The purpose of this DBA is to develop a Customisation Blueprint so that consultancies can provide a more tailored, responsive service to clients. This study seeks to find out what matters to clients when purchasing consultancy, how clients substantiate this and how it affects their decision-making. This study also seeks to establish if the factors influencing buyer's evaluation of the consultant can be favourably influenced by the consultants. By fulfilling client requirements more precisely and effectively, consultants are able to better serve their clients. In this way they are also able to enhance both ongoing relationship and reputation. The history of consultancy is examined to establish the unfurling and growth of the industry and to understand the forces which have shaped its evolution. Relational and Operations literature is examined to establish what previous research is able to contribute to this quest for understanding what consultants need to do to better serve their clients. Financial Services and Utilities are the two largest private-sector buyers of consultancy. Managers involved in the purchase of consulting services from a selection of these companies were interviewed to capture how consultants are engaged and what selection criteria are the most important. A combination of guidance from the literature and an understanding of what matters to clients is used to develop a systematic approach for consultants to more clearly identify and articulate client needs and thereby serve them better. The outcome is the development of a Customisation Blueprint, a framework to personalise responsiveness and thus enhance customer satisfaction.
Collections