Chromatin architecture and transcriptional regulation at the Epidermal Differentiation Complex (EDC) locus. The role of epigenetic factors in modulating chromatin structure and tissue-specific gene expression at the murine EDC locus during epidermal differentiation.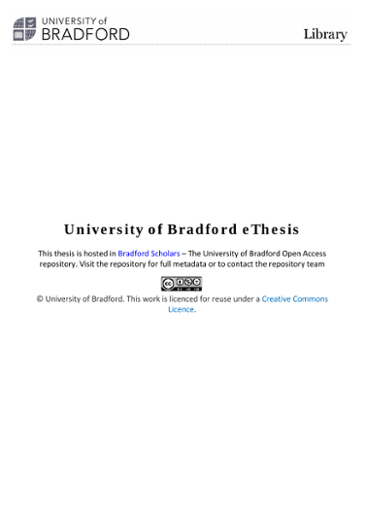 Publication date
2015-06-17
Supervisor
Botchkarev, Vladimir A.
Fessing, Michael Y.
Rights

The University of Bradford theses are licenced under a Creative Commons Licence.
Institution
University of Bradford
Department
School of Life Sciences
Abstract
The epidermal differentiation complex (EDC) encodes co-ordinately regulated genes critically involved in epidermal differentiation, however knowledge of the molecular mechanisms involved in co-ordinating EDC gene expression is limited. Recent findings indicate p63 dependent changes in the nuclear localisation and higher-order chromatin folding the EDC coincide with the onset of epidermal stratification during embryonic development. Here it is demonstrated that a direct transcription target of p63, the chromatin-remodelling enzyme Brg1, modulates the specific nuclear positioning of the EDC and transcription of differentiation-specific gene encoded at the EDC. In addition, the results of high-resolution 5C-based analyses of the spatial chromatin interactome at a 5.3Mb region spanning the murine EDC in epidermal keratinocytes, and the silenced EDC in thymocytes, are presented. Chromatin interactions at the EDC region in keratinocytes include long-range interactions between multiple proximal and distal candidate gene regulatory regions. Many candidate regulatory elements involved in looping chromatin interactions at the EDC region are enriched for both active (H3K4me1, H3K27ac) and repressive (H3K27me3) chromatin marks and are bound by Sin3a and RBP2 co-repressor complexes. The chromatin interactome at the EDC in epidermal progenitor cells is enriched for bound chromatin architectural proteins Satb1, Satb2, and the cohesin subunit Rad21. Further, a substantial degree of co-localisation is observed between these chromatin architectural proteins, transcription factors and co-factors. Findings presented here suggest that a functional chromatin interactome, mediated by Satb proteins and cohesin, acts in conjunction with transcriptional repressor complexes to facilitate co-ordinated gene expression at the EDC in epidermal progenitor cells upon differentiation. These results provide a foundation for further study of the mechanisms controlling EDC gene expression in health and disease.
Collections