The Political Power of Diaspora as External Actors in Armed Civil Conflict: Ethnonationalist Conflict-Generated Diaspora Use of Social Media in Transnational Political Engagement in Homeland Conflict: The Case of Rwanda.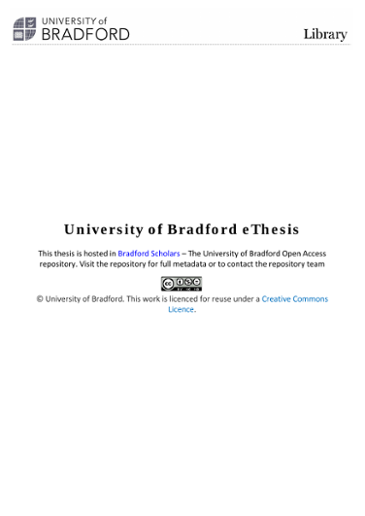 View/Open
Michelle Martin - Dissertation Department of Peace Studies - Post-Viva Final.pdf (7.389Mb)
Download
Publication date
2014-08-06
Supervisor
Whitman, Jim R.
Rights

The University of Bradford theses are licenced under a Creative Commons Licence.
Institution
University of Bradford
Department
Department of Peace Studies
Abstract
This study explores the power of ethnonationalist conflict-generated diasporas (CGD) as external actors in homeland conflict by exploring the nature of their political engagement on a transnational level using Internet Communication technologies (ICTs), with Rwanda as a case study. Virtual ethnography was chosen as the research methodology to explore the online activities of Rwandan CGD using social media (social networking sites) to form virtual transnational networks for political purposes. Diasporic online formations and activities were mapped in order to gain increased insights into ways that CGD use social media to engage in homeland conflict, and the effect their engagement has on the conflict cycle in the home country. Results of the study revealed that Rwandan CGDs demonstrate attitudes and motivations to act in ways that are consistent with other case studies of CGD, including exhibiting an enduring commitment and loyalty to co-ethnics, a romanticized conceptualization of homeland and a myth of return home. The results also revealed Rwandan CGDs¿ strong propensity to use social media to engage in homeland conflict on a political level through the development of a large and dense transnational network used for a range of political purposes, including the dissemination of genocide denial and propaganda consistent with the pre-genocide propaganda campaign. Implications for peace-building and conflict analysis are discussed.
Collections