Ethnobiology, ethnic cuisines, and provision of health care among Ukrainian and Sikh migrants in Bradford, UK. A comparative study of plant-based food and drink used for maintaining health, tradition and cultural identity amongst Sikh and Ukrainian migrant communities in Bradford.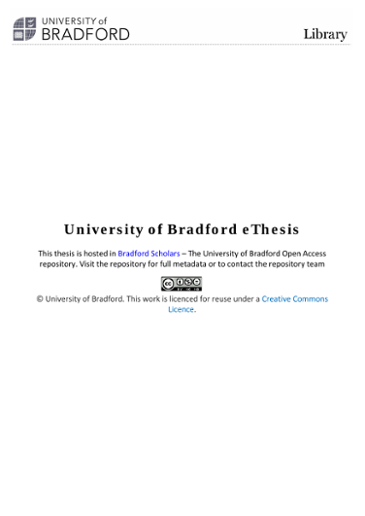 View/Open
Ethnobiology ethnic cuisines and provision of health care among Ukrainian and Sikh migrants in Br.pdf (1.153Mb)
Download
Publication date
2012-02-29
Supervisor
Pieroni, Andrea
Torry, Bren
Rights

The University of Bradford theses are licenced under a Creative Commons Licence.
Institution
University of Bradford
Department
School of Health Studies
Abstract
Using ethnobotanical, anthropological and social science theory and methods this work illustrates significance of studying traditional foods and their medicinal qualities for maintaining health. Set in the background of the communities¿ practises and rituals specific plant-based items, used by Sikh and Ukrainian migrant communities, are a central focus to understanding the significance of practises and related knowledge for maintaining health and the broader concept of ¿well-being¿. Literature review, participant observation and in-depth interviewing techniques were used to identify 126 species of plants mentioned. These illustrate what was a primarily female domain of knowledge now becoming superficial and spread over domains of both men and women. This study notes convenience in terms of time and transport, changes in markets in the UK, importation of goods and the use of machinery and techniques such as freezing, and intervention by healthcare professionals have all affected the way traditional foods and remedies are perceived and practised. There are key foods which will remain important for generations to come whilst the domains are changing. Specific community structures support maintenance of food practises, including langar within the Sikh community and the regular OAP Ukrainian lunchtime club and numerous food events where foods with particular religious and cultural significance are made by at least two generations. These events involve transmission of knowledge related to foods and their health qualities, including images of strength as a ¿people¿. By questioning the significance of emic perspectives healthcare professionals and policymakers could learn much from practises developed over centuries or millennia.
Collections