Human colour perception. A psychophysical study of human colour perception for real and computer-simulated two-dimensional and three-dimensional objects.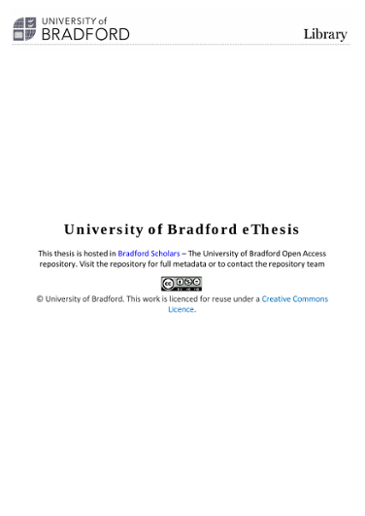 Publication date
2010-05-17T15:33:13Z
End of Embargo
2012 04
Supervisor
Bloj, Marina
Rights
© 2009 Hedrich, M. This work is licensed under a Creative Commons Attribution-Non-Commercial-Share-Alike License (http://creativecommons.org/licenses/by-nc-nd/2.0/uk).
Institution
University of Bradford
Department
Bradford School of Optometry and Vision Science
Awarded
2009
Type
Thesis
Qualification name
PhD
Collections
Related items
Showing items related by title, author, creator and subject.
Bias effects of short- and long-term color memory for unique objects

Bloj, Marina; Weiß, D.; Gegenfurtner, K.R.

(

2016-03-09

)

Are objects remembered with a more saturated color? Some of the evidence supporting this statement comes from research using "memory colors"—the typical colors of particular objects, for example, the green of grass. The problematic aspect of these findings is that many different exemplars exist, some of which might exhibit a higher saturation than the one measured by the experimenter. Here we avoid this problem by using unique personal items and comparing long- and short-term color memory matches (in hue, value, and chroma) with those obtained with the object present. Our results, on average, confirm that objects are remembered as more saturated than they are.

The effect of coloured overlays and lenses on reading: a systematic review of the literature

Griffiths, P.G.; Taylor, R.H.; Henderson, L.M.; Barrett, Brendan T.

(

2016-09

)

Purpose: There are many anecdotal claims that coloured lenses and overlays improve reading performance and there is a substantial literature on the topic of whether reading performance is enhanced through the use of colour. Here we present the results of a systematic review of this literature and examine the quality of the evidence concerning the assertion that reading can benefit from use of coloured overlays or lenses. Methods: We systematically reviewed the literature concerning the effect of coloured lenses or overlays on reading performance by searching the PsychInfo, Medline and Embase databases. Our searches revealed 51 published items (containing 54 data sets). Different systems are in use for issuing coloured overlays or lenses and we reviewed the evidence under four separate system headings (Intuitive, Irlen, Harris/Chromagen and Other). We classified each published item using the Cochrane Risk of Bias tool. Results: Although the different colour systems have been subjected to different amounts of scientific scrutiny, the results do not differ according to the system type, or whether the sample under investigation have been classified as having visual stress (or a similarly defined condition), reading difficulty, or both. The majority of studies are subject to 'high' or 'uncertain' risk of bias in one or more key aspects of study design or outcome. Studies at lower risk from bias offered less support for the benefit of colour on reading ability. Whilst many studies report improvements with colour, the effect size is generally small and/or similar to the improvement found with a placebo condition. We discuss the strengths and shortcomings of the published literature and, whilst acknowledging the difficulties associated with conducting trials of this type, offer some suggestions about how future trials might be conducted. Conclusions: Consistent with previous reviews and advice from several professional bodies, we conclude that the use of coloured lenses or overlays to ameliorate reading difficulties cannot be endorsed and that any benefits reported by individuals in clinical settings are likely to be the result of placebo, practice or Hawthorne effects.

Treating reading difficulties with colour [Editorial]

Henderson, L.M.; Taylor, R.H.; Barrett, Brendan T.; Griffiths, P.G.

(

2014-08

)

Around 3-6% of children in the United Kingdom have substantial difficulties learning to read, a condition often referred to as dyslexia. They are at high risk of educational underachievement. In a 1996 editorial in The BMJ, Margaret Snowling argued that dyslexia is a verbal (not a visual) disorder.1 An accumulation of evidence supports this position and shows that reading difficulties are best dealt with by interventions that target underlying weaknesses in phonological language skills and letter knowledge.2 The 2009 Rose report, which provides guidance for professionals in schools on identifying and teaching young people with dyslexia and reading difficulties, stresses the importance of early, phonological interventions.3 Despite this evidence, dyslexia is often associated with subjective experiences of visual distortions that lead to discomfort during reading (sometimes termed visual stress). It has been argued that these symptoms can be alleviated by using coloured overlays and lenses.4 Symptoms of visual stress are not unique to dyslexia, and proponents do not claim that the use of colour directly addresses the underlying cause of the reading difficulty. However, they argue that the reduction in visual distortion brought about by a change in colour can improve reading accuracy and fluency.4