Human colour perception. A psychophysical study of human colour perception for real and computer-simulated two-dimensional and three-dimensional objects.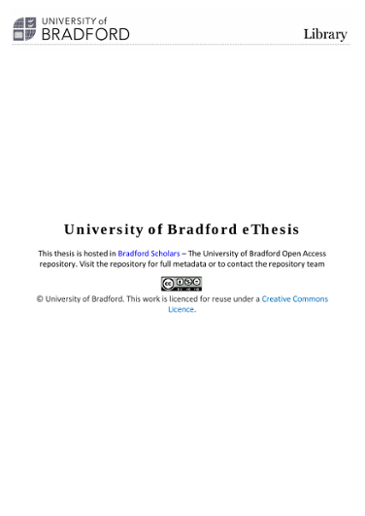 Publication date
2010-05-17T15:33:13Z
Rights

The University of Bradford theses are licenced under a Creative Commons Licence.
Institution
University of Bradford
Department
Bradford School of Optometry and Vision Science
Related items
Showing items related by title, author, creator and subject.
Bias effects of short- and long-term color memory for unique objects

Bloj, Marina; Weiß, D.; Gegenfurtner, K.R. (

2016-03-09

)

Are objects remembered with a more saturated color? Some of the evidence supporting this statement comes from research using "memory colors"—the typical colors of particular objects, for example, the green of grass. The problematic aspect of these findings is that many different exemplars exist, some of which might exhibit a higher saturation than the one measured by the experimenter. Here we avoid this problem by using unique personal items and comparing long- and short-term color memory matches (in hue, value, and chroma) with those obtained with the object present. Our results, on average, confirm that objects are remembered as more saturated than they are.

Spectral edge image fusion: theory and applications

Connah, David; Drew, M.S.; Finlayson, G. (

2014

)

This paper describes a novel approach to the fusion of multidimensional images for colour displays. The goal of the method is to generate an output image whose gradient matches that of the input as closely as possible. It achieves this using a constrained contrast mapping paradigm in the gradient domain, where the structure tensor of a high-dimensional gradient representation is mapped exactly to that of a low-dimensional gradient field which is subsequently reintegrated to generate an output. Constraints on the output colours are provided by an initial RGB rendering to produce 'naturalistic' colours: we provide a theorem for projecting higher-D contrast onto the initial colour gradients such that they remain close to the original gradients whilst maintaining exact high-D contrast. The solution to this constrained optimisation is closed-form, allowing for a very simple and hence fast and efficient algorithm. Our approach is generic in that it can map any N-D image data to any M-D output, and can be used in a variety of applications using the same basic algorithm. In this paper we focus on the problem of mapping N-D inputs to 3-D colour outputs. We present results in three applications: hyperspectral remote sensing, fusion of colour and near-infrared images, and colour visualisation of MRI Diffusion-Tensor imaging.

Treating reading difficulties with colour [Editorial]

Henderson, L.M.; Taylor, R.H.; Barrett, Brendan T.; Griffiths, P.G. (

2014-08

)

Around 3-6% of children in the United Kingdom have substantial difficulties learning to read, a condition often referred to as dyslexia. They are at high risk of educational underachievement. In a 1996 editorial in The BMJ, Margaret Snowling argued that dyslexia is a verbal (not a visual) disorder.1 An accumulation of evidence supports this position and shows that reading difficulties are best dealt with by interventions that target underlying weaknesses in phonological language skills and letter knowledge.2 The 2009 Rose report, which provides guidance for professionals in schools on identifying and teaching young people with dyslexia and reading difficulties, stresses the importance of early, phonological interventions.3 Despite this evidence, dyslexia is often associated with subjective experiences of visual distortions that lead to discomfort during reading (sometimes termed visual stress). It has been argued that these symptoms can be alleviated by using coloured overlays and lenses.4 Symptoms of visual stress are not unique to dyslexia, and proponents do not claim that the use of colour directly addresses the underlying cause of the reading difficulty. However, they argue that the reduction in visual distortion brought about by a change in colour can improve reading accuracy and fluency.4